Inspiring and empowering young people
September 26, 2023
Announcement: Recipient of Community Services Recovery Fund
We have been selected as a funding recipient of the Community Services Recovery Fund  We are pleased to share that we have been selected as a funding recipient of the Community Services Recovery Fund, funded by the Government of Canada.  Recognizing that donor patterns are changing in Ontario, we are adapting and responding in order…
Expert insights into the latest news, research and conversations that affect our mission: to inspire and prepare young people to succeed in a global economy.
Reflections on the Toronto Foundations' Social Capital Report
Things are looking pretty scary for young people right now. A global pandemic, drastic changes to the world of work, an impending recession… young people are feeling it all. And employers too: employers are having to radically rethink the workforce in a post-COVID, tech-first world - just as this new generation is entering the world of work.
We know that 68% of young people are worried about what the future will look like, 64% are stressed about finances and 66% are stressed about future career paths. 59% of Ontario students in grades 7-12 say the pandemic has made them feel depressed about the future. And employers are telling us that certain social and work-readiness skills - like adaptability and creativity - are lacking as they create the workforce of the future.
An impending recession, slowing economic growth and a changing job market are combining with the social and interpersonal impacts of COVID-19, including a decline in an overall sense of community and wellbeing.
So, in the face of uncertainty and the challenges to come, how does JA Central Ontario empower young people to thrive today and long into the future?
Young people have experienced unemployment and income loss as
a result of COVID-19 restrictions. These setbacks also come with a learning gap - a lack of employment skills could negatively impact youth later in life. What's more, the future of work requires new skills that go beyond the traditional. Employers are already telling us that certain social and work-readiness skills - like adaptability and creativity - are lacking as they create the workforce of the future.
JA Central Ontario brings the world of work to life: from creating the perfect resumé and job interview prep, to exploring unknown job markets and building industry connections. JA students are ready to tackle the job market today and in the future - no matter what that future holds.
In the face of an impending recession and slowing economic growth, young people need to understand how to manage and support their financial health, and that of their communities.
JA Central Ontario is a leader in financial health education: empowering students not only with the practical skills they need to manage their finances, but also the mindset to build, grow and adapt in a changing financial landscape.
After the past couple of years, young people are ready to make some big, social and structural changes. The best way to shake things up? Do it yourself! An entrepreneurial mindset, and the right supportive networks, are the first things youth need as they plan the future they want to see - not just the future they inherit. Entrepreneurship not only accelerates economic growth16, it offers a grass-roots path for real change.
JA Central Ontario's entrepreneurship experiences build the business knowledge, social connections and self-leadership students need to take the plunge and start their own revolution.
JA prepares young people for the future by nurturing self-belief and empowering them with a wide range of skills to succeed in the global economy and build thriving communities. Through learning experiences supported by dedicated teachers and volunteers, students are equipped for the future of work, taught how to think entrepreneurially and given the tools to be financially capable adults.
91% of JA Company Program students gain real-life experience that will help them in pursuing future opportunities*
83% of Economics for Success students are confident they have the skills to plan the future they want**
91% of students learnt something new through a JA experience ***
98% of teachers agree that JA supports key learning outcomes aligned with school curriculum***
88% of teachers say that JA has had a positive impact on students ***
*JA Company Program survey, Openly, 2022 ** JA Economics for Success survey, Crestview, 2021 *** JA programs survey, 2022
"The thing I liked best about the program is how it was really engaging, useful and how it connected to real-life problems."
JA ECONOMICS FOR SUCCESS STUDENT
"I enjoyed having a volunteer presenter because it was nice to hear about the program as well as stories that were inspiring. I also enjoyed having a presenter because it was nice seeing another face in the classroom."
JA DOLLARS WITH SENSE STUDENT
"This program gave me a better understanding of how to reach my goals and the way I should act and follow the steps to get there."
JA COMPANY PROGRAM STUDENT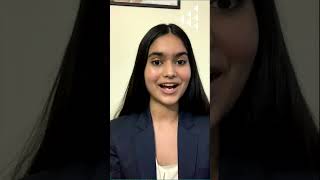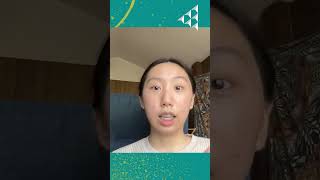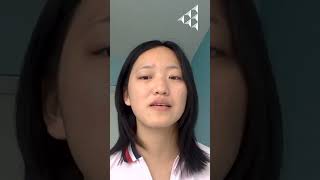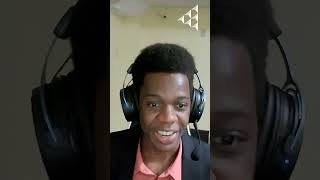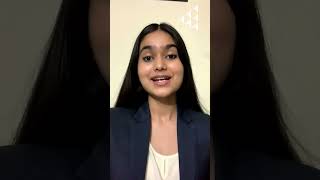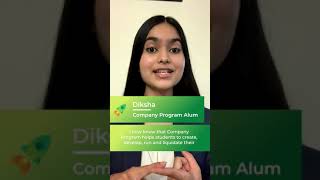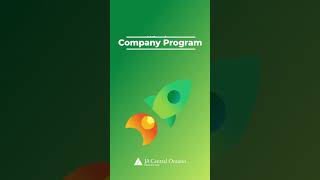 In a shifting economy and changing world, young people need even more support as they plan for an uncertain future. Our inspiring volunteers dedicate their time and skills to empower students, mentor life-long skills, and inspire them to reach their goals. Volunteering is empathy in action, and our JA volunteers find reward and purpose knowing that by sharing their time, expertise and experience, they are directly helping a student find their path and journey to their future.
"As a volunteer, the best thing we can do is listen to our students, match them with passionate and skilled mentors, hold our students to high standards and let the magic happen."
LARRY CHAN, COMPANY PROGRAM ADVISOR
"JA Central Ontario students have the opportunity to learn skills that will empower them in their future careers, and I enjoy being part of that."
ADEJISOLA ATIBA, IN-CLASS VOLUNTEER
"JA Central Ontario has the reach, reputation and programs to teach these important skills to a large number of students, and I'm proud to be part of that."
PATTY PESTELL, CORPORATE COORDINATOR AND IN-CLASS VOLUNTEER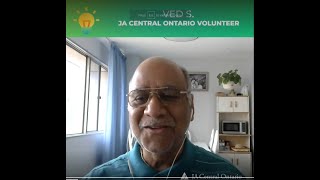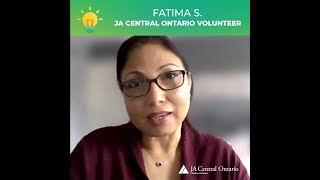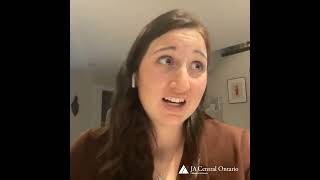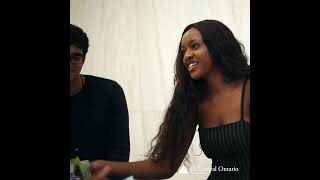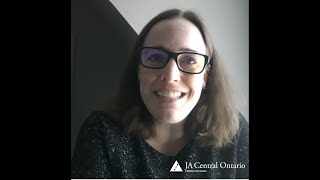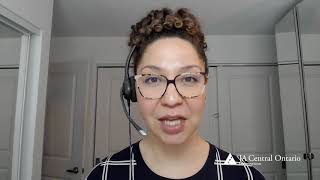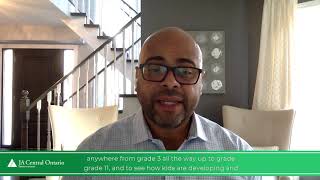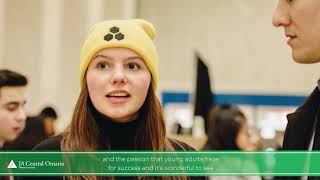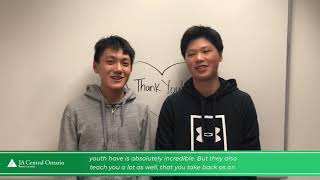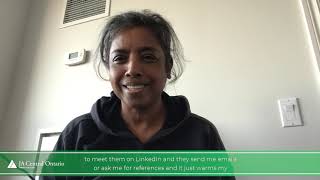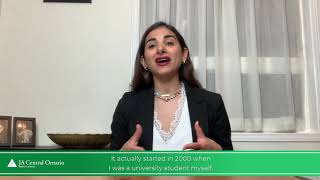 Teachers provide power and opportunity to their students. Through day-to-day interaction, they are a constant motivator and can shape a student's life and career path in positive and life-changing ways. Our teacher-led learning experiences give teachers the resources, support and flexibility to run impactful programming within their own classrooms. Through these programs teachers open doors to their students and facilitate future financial independence, employment, and entrepreneurship.
"After participating in the program, one of my students started his own business. He used a 3D printer to create nose clips and is selling them by networking! I highly endorse this program and will definitely use it again."
TEACHER, CHRIST THE KING ELEMENTARY SCHOOL
"JA's portfolio of practical, student-centered programming continues to be an integral part of my practice. Thank you to everyone at JA who works so diligently to support our students!"
NELSON DAMASO, BUSINESS DEPARTMENT HEAD, JOHN CABOT CATHOLIC SECONDARY SCHOOL
"My students really enjoyed learning about the different currencies, understanding the difference between the different forms of payment, and learning about the importance of a good credit score."
TEACHER, GRADE 7